Director of Resources
Recruiter:

Location:

Greater Manchester

Sector:

Central Government

Salary:

up to £65k

Posted:

Friday, 8th September 2017

Hours:

Full Time

DBS check:

No

Credit check:

No

Job Ref:

EMA312
Job Description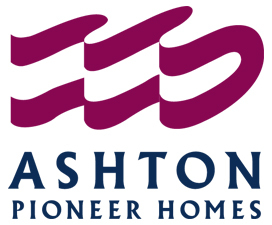 Ashton Pioneer Homes currently manages almost 1,000 homes in Ashton-under-Lyne and we have an ongoing development programme that sets out to expand this portfolio. We're focusing on empty homes within the Tameside area, transforming them into quality homes for affordable rent to address priority housing needs.
Our Director of Resources is a key role within our organisation. You'll be a member of our Executive Team, helping to set the vision for our organisation and promoting and modelling the culture and behaviours that will enable us to achieve our vision: to work together towards a better place to live. You'll ensure that our strategic objectives and our operational delivery models are founded on resilient financial planning and ensure value for money is embedded in all our activities. As well as leading on financial management, budgeting and reporting, you'll also lead on other key corporate services including our administrative and IT support functions. Continuous improvement is an integral part our organisational DNA and your personal contribution will be a defining influence on establishing us as a high quality, agile and efficient organisation.
This role will suit an individual with previous experience of leading a finance function within a housing setting. You should be able to offer a track record in effective business planning and already have experience in a leadership role. It's important that you are a qualified accountant and have a well-informed understanding of the current and anticipated funding challenges within social housing. We'll want you to bring a commercial perspective to this role, so that we can make full use of our assets and that we approach key decisions with a full appreciation of both risk and reward.
For an informal discussion, please contact Andy Roskell on telephone number 07977 464459 or Ian Robertson on telephone number 07947 126329.
For a copy of the briefing papers visit http://www.dtp.uk.com/#news
Closing Date: Noon, 29th September 2017
Strictly no agencies please